Oklahoma Hydrovac Services
Red dirt can't stop our hyrdovacs!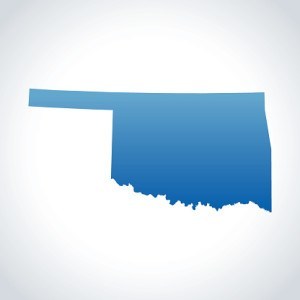 ECS Oklahoma Hydrovac provides hydro-excavation services to all of Oklahoma. Our home office is conveniently located in central Kansas, near Interstate-35, and we travel where you need us! ECS can quickly deploy trucks to the Oklahoma City, Norman, Edmond, Moore, Tulsa, Broken Arrow, and Lawton metros, or anywhere in the state.
Oklahoma may be known for it's red dirt, but ECS is known for being one the fastest excavation companies around. Even soil with high concentrations of clay can be quickly and cleanly cleared away through the hydro-excavation process. The hydrovac process is non-destructive to underground cables, utilities, and pipes. Additionally, ECS provides remote digging. Our equipment can be located away from congested or sensitive areas. Our hydrovac trucks include a long range wireless remote boom and large debris tank allowing us to complete jobs with out the interruption of leaving the job site to unload material.
Because of the precision of vacuum excavation, ECS offers a safer solution to backhoes and other mechanical methods of digging. Our Oklahoma hydrovac crews are extensively trained in safety and industrial excavation around underground lines and facilities. For the safest, fastest excavation solution, call us at 620-364-3105.