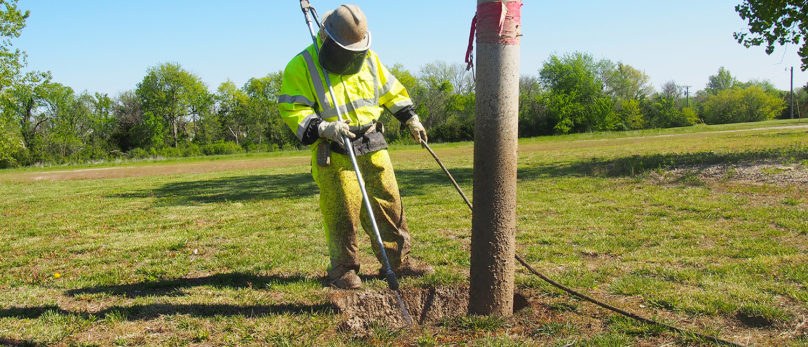 Non-Destructive
Hydro-excavation is non-destructive to underground utilities. The process uses pressurized water and an industrial strength vacuum to safely break up and excavate soil. The soil and water slurry are then conveyed by vacuum to a debris tank without damaging underground utilities.
Precise
Hydro-excavation can precisely maneuver around buried utility lines, overhead lines, or other hazards and sensitive areas. Soil and rocks are cleanly cleared away with pressurized water.
Safe
ECS Hydrovac operators are extensively trained on OSHA and other safety precautions. Additionally, because of the precision of the hydrovac process, there is much less risk of cutting into buried gas and utility lines.
Fast
Locating underground utilities by hydrovac excavation prior to mechanical digging speeds up digging time. Using hydrovac can shave days off your excavation project. In addition, ECS employs the latest hydro excavation technology to assure fast efficient service to our customers. ECS is proud of our association with HydraFlex Inc. in implementation of their new hydrovac nozzles.
Cost Efficient
Mistakes such as cutting through buried utilities can blow your budget out the water. With hydro-excavation, you can ensure that the project is done right the first time, saving money in the long-term. In addition, pot-holing for design purposes prior to the pre-bid phase of projects can reduce the overall cost for owners by reducing the risk of potential problems and change orders.